5 tags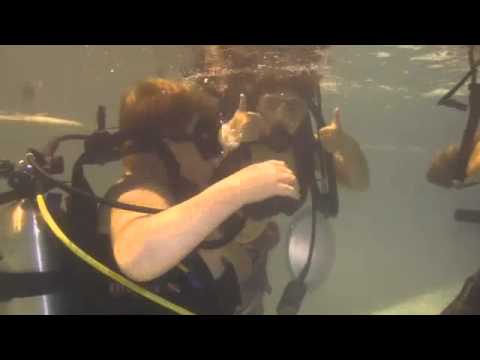 6 tags
6 tags
Scuba diving in the West Island of Montreal →
Action Scuba is not just a dive shop that happens to be located in the West Island. We are also an active part of the West Island community. We work with local schools to organise scuba diving activities for their students. Throughout summer we run free Discover Scuba Diving sessions at West Island pools. We offer different activtities for local Scouts troops, including free visits by our...
6 tags
Becoming a PADI Divemaster: What`s it all about? →
When most of us started out scuba diving, our main objective was to learn to dive so we could explore on our vacations down south or give ourselves a new challenge. Few of us initially entertain the idea of becoming a dive professional. So, you may wonder, how did the Divemasters and Instructors you worked with on your courses do it? The funny thing about diving is that with each dive, you get a...
5 tags
Action Scuba Montreal announce a new scuba diving... →
Building on the globally recognised PADI system of scuba diving education, Action Scuba Montreal have announced a new scuba diving program for local area Scouts that incorporates fun diving experiences with educational programs about the environment. To learn more visit our website at http://www.actionscuba.com/scuba-diving-scouts-montreal/
6 tags
Calling all Montrealers who love scuba diving! →
There`s a new Montreal Meetup and it`s all about scuba diving! There will be regular dive outings, and some social gatherings because we all love talking about scuba diving. Meetup is a great way to meet new people who share similar interests. It`s not a dating site, it`s just a great way to find fun activities near you. This Meetup is all about scuba diving in and around Montreal. Join us! ...
5 tags
5 tags
8 tags
Great deals on scuba diving equipment
Looking for a deal? Don`t miss our biggest sale event EVER, which starts this Friday, September 9 at 10:00 AM. Now that September has arrived, the summer dive season is wrapping up. Which can only mean one thing: our end of season sale is here! To make room for new products, we're clearing out a huge amount of inventory, including 2011 models. And this sale is going to be our biggest ever. While...
6 tags
Doing our part to help the environment through...
Every weekend we run a scuba diving charter on our boat, Got Air, in the beautiful 1000 Islands. This weekend was no different, except that on Sunday morning, as we headed out to dive the Lillie Parsons shipwreck in the Brockville narrows, we encountered a large surprise floating in the middle of the St Lawrence River: a full size, rusty hot water tank that someone had carelessly and improperly...
8 tags
Learn to scuba dive your way
We know you don`t always have a lot of free time. And finding not one but TWO free weekends in one summer, well, that can be a challenge. We understand. That`s why we created our VIP Diver private scuba diving training program. Designed for specifically for people whose most valuable asset is their time, this Action Scuba exclusive scuba diving training program allows you learn to dive on your...
10 tags
An Essential Guide to Buying Scuba Diving Gear
Buying your own scuba diving gear, especially when you are just starting out, can be overwhelming if you don't have the right information to help you make informed choices. You want to get the best value and the best fit for your diving needs and you want to be comfortable with your selection for years to come. Our scuba experts can help, with a few pointers and suggestions for things to consider...
5 tags
4 tags
7 tags
Liven up November by scuba diving in Bonaire with...
Montreal is fun in the summer, but once November comes around, the grey and cold can be a little depressing. We have a cure! Join us for our scuba diving trip to Bonaire, one of the best scuba diving destinations in the Caribbean. We are returning once again to the Divi Flamingo Bonaire, located just a few minutes walk to the town centre and located on a fantastic reef of its own. Our trip...
1 tag
Great document from DAN on ear care for scuba... →
So many people we meet in courses, on our boat charter and just scuba diving in general seem to have ear problems. Often these problems as merely a nuisance, but sometimes they can be the reason people stop taking pleasure in scuba diving. We love this document on ear care from Divers Alert Network (DAN) that was written specifically for scuba divers. Hopefully it will help some of you!